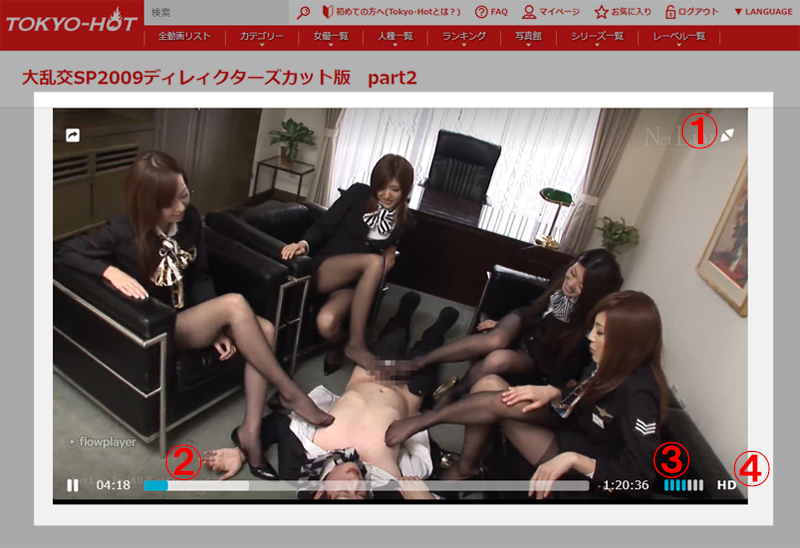 When you play a video, you can personalize the advanced settings for the video.
1, You can watch the video on full screen. Click the same button again or press Esc to return to the original screen size.
2, You can move the seek bar and move to any scene you like. You can also press the left and right side of the cross key on the keyboard to fast forward, rewind, or press the spacebar to pause.
3, You can adjust the volume. Please note the initial volume is set to 0 during playback.
4, You can choose the resolution of all videos.