Play a VR movie with Homido Player
Open the "Homido 360 VR player" that you just installed and attach your iPhone to your head-mounted display. A red dot appears near the center of the screen, and by moving the neck up, down, left and right, the point is also linked and moved, and you can operate the iPhone set on the head-mounted display at that point.
Being stationary, the color of the point changes from red to blue to green, and when it becomes green, you can have the same effect as tapping.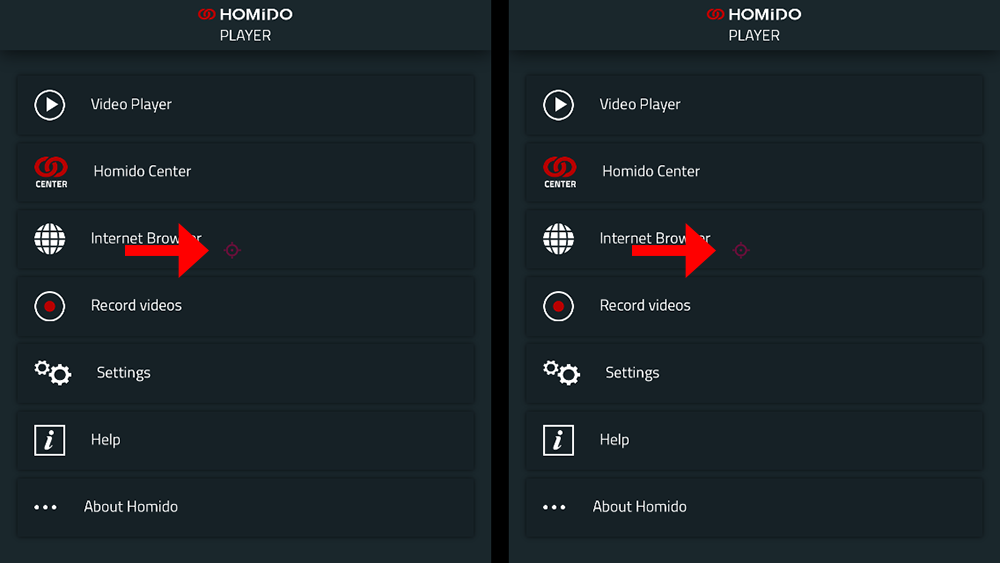 Move the head and move the red dot to the Video Player on the menu screen. If you just pause for a few seconds, the color of the point changes and the Video Player opens.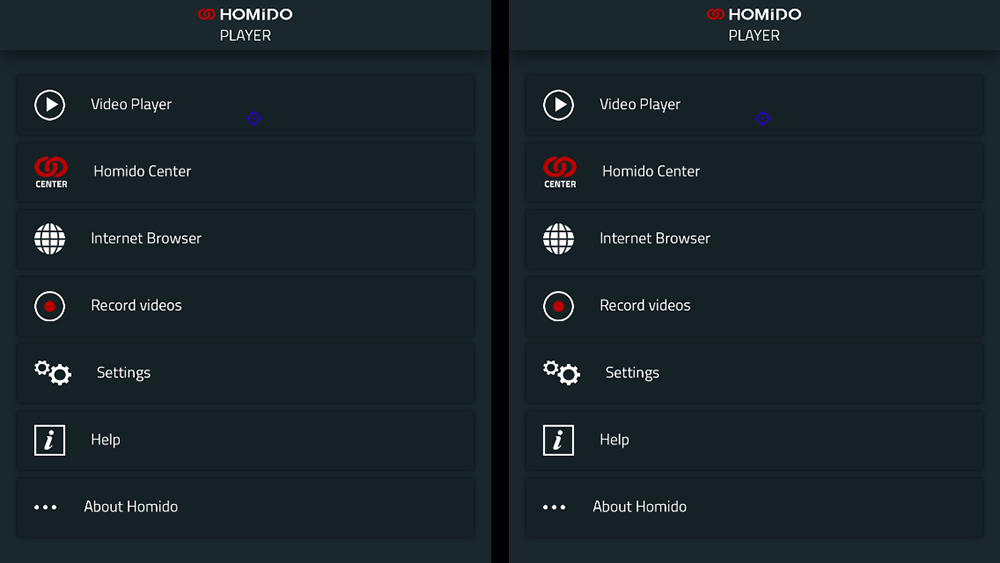 In the place where "MY VIDEOS" is written in red letters, there is a title of the VR video that you added from iTunes earlier, so if you move the red dot as well, the video will begin to play.
The settings screen is displayed near the center of the video you played. You can set settings such as volume and zoom. If you want to erase the setting screen, you can erase it by moving the red dot to the "x" of the setting screen.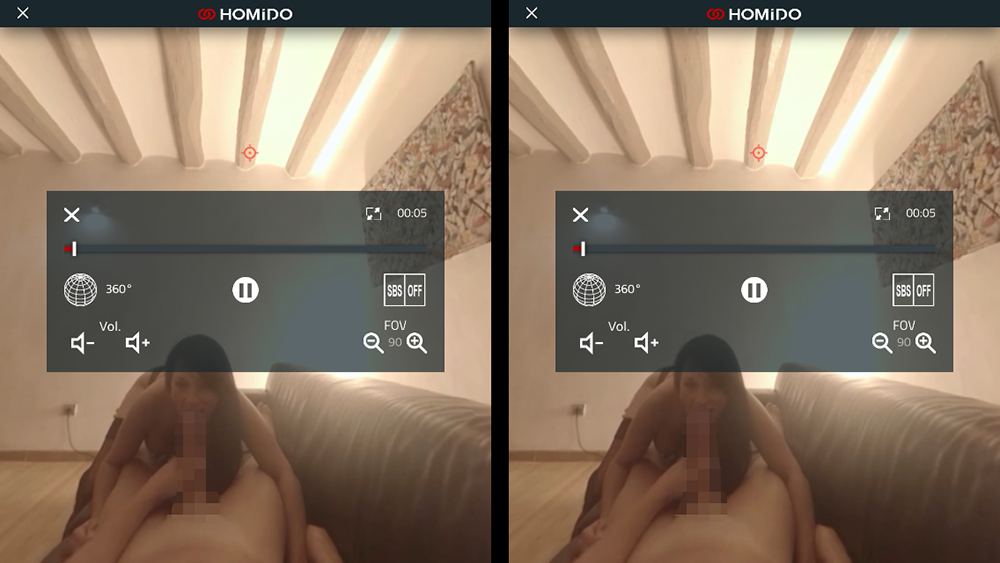 You can also experience the feeling of being in the actual space of the video, such as being able to see the entire room by looking around 360 degrees.